A Supreme Preacher

Victorian Mythmaker

Scotland's Beloved Storyteller
George MacDonald, 1824-1905, was a novelist, poet, minister, and father of seven.  A friend of Lewis Carroll, Mark Twain, Longellow, and Walt Whitman, MacDonald's literary influence stretches far past his 19th century contemporaries.  W. H. Auden, C. S. Lewis, J. R. R. Tolkien, Walter de la Mare, E. Nesbit, Madeleine L'Engle, and William Paul Young were impacted by MacDonald's writings.
G.K. Chesterton regarded him as "one of the three or four greatest men of the 19th century".  Oswald Chambers drew heavily from MacDonald in his classic Christian devotional "My Utmost For His Highest".
Lewis' Master
Perhaps C. S. Lewis gave MacDonald the highest praise of all.  MacDonald's works were extensively read in the late 1800s but fell out of the spotlight in the early 20th century.  (Oswald Chambers once said "It is a striking indication of the trend and shallowness of the modern reading public that George MacDonald's books have been so neglected".)  MacDonald's writings saw a resurgence in the late 1900s, thanks in no small part to Lewis, who used his considerable sway to bring readers to an appreciation of the man he called his "master".  Lewis credits MacDonald as a catalyst in his first steps from atheism to Christianity.  He compiled George MacDonald: An Anthology in which he mined his favorite MacDonald quotes from the vast library of works.
Lewis' commendations of MacDonald in the preface to An Anthology were numerous.
I have never concealed the fact that I regarded him as my master; indeed I fancy I have never written a book in which I did not quote from him.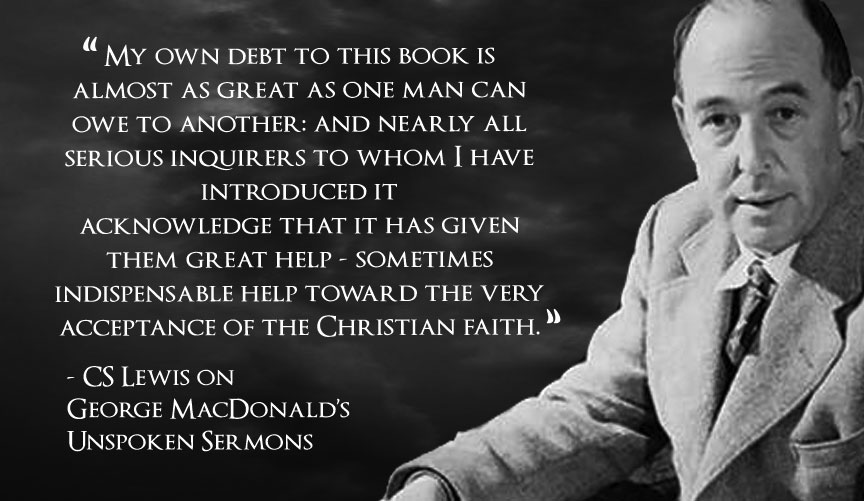 Download & Share
Now Phantastes … had about it a sort of cool, morning innocence … What it actually did to me was to convert, even to baptise … my imagination.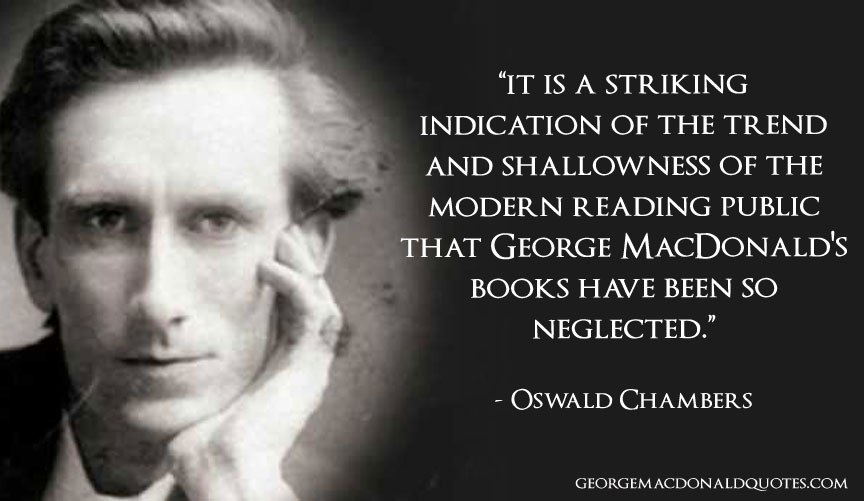 Download & Share
Career & Themes
MacDonald began his career behind the pulpit, though his stay was short-lived.  In 1850, he assumed the pastorship of Trinity Congregational Church.  His assertions on hell (he believed hell was an expression of the love of God and that souls would be redeemed from it) and the atonement (he did not subscribe to the penal substitutionary view) landed him in hot water and led to his departure from Trinity within two years.  He traded the pulpit for a pen and continued preaching through children's fantasy, adult novels, poetry, adult fantasy, and written sermons, a turn of events for which fans of his literary work are grateful.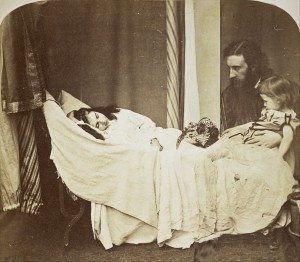 A notable theme woven throughout MacDonald's works is his view of God as an infallibly good and loving father, a view which sprang, in part, from his warm relationship with his own father.  He was a constant critic of the calvinistic view which was prevalent in his day (and continues today).  The universal Fatherhood of God was, to MacDonald, the truth on which creation was founded and the future toward which it is ever moving.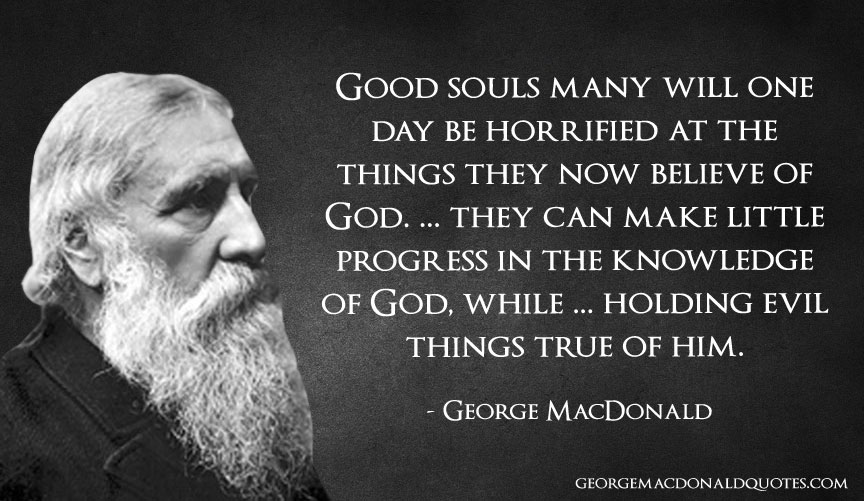 Download & Share
Another frequent theme in MacDonald's work is a call to obedience to Christ as the foremost thing in life.  To attempt to understand Christ without doing what He said, was, to MacDonald, heresy, futility, and folly.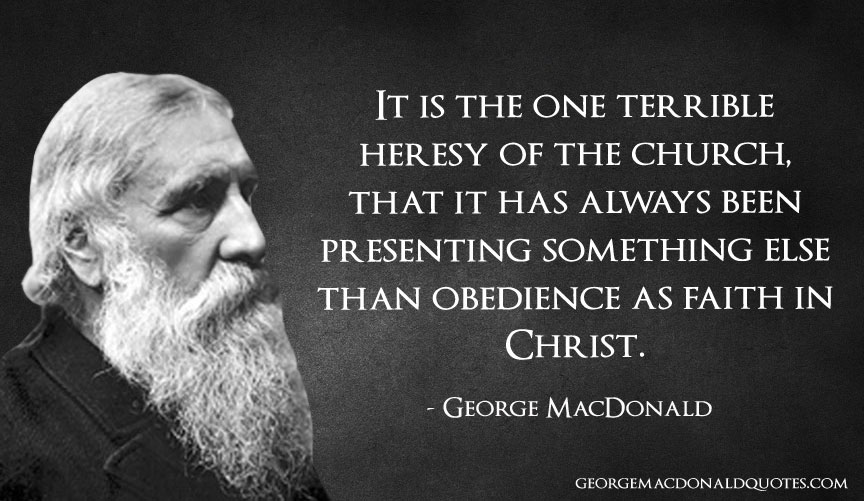 Download & Share
About This Website
This site has been developed by Eric McCarty, a regular guy and fan of MacDonald.  Eric's goal is much the same as that of Lewis, when he wrote An Anthology . . .
This collection, as I have said, was designed not to revive MacDonald's literary reputation but to spread his religious teaching.
Though you will find MacDonald's literary work enjoyable, it is his preaching which is life-altering.  Eric has written about his own experience with MacDonald's spirit and thought in George MacDonald Saved My Life.
………………………………
All background images on this site are from Unsplash.  All quotes have been authenticated.  Images of MacDonald are part of the public domain.